Companies across all industries are emphasizing the importance of non-financial initiatives for employee satisfaction.
With layoffs, hiring freezes, and onboarding delays once again in the air, it would appear that the era of lavish job offers and retention bonuses has come to an end.
However, businesses, especially traditional businesses, are not hesitant to invest in their top talent.
According to Kamal Karanth, co-founder of the specialised staffing firm Xpheno, the expense of replacing talent is quite high.
According to one of the sources, "the relative cost of a retention increase or performance-based bonus is lower in the context of the larger enterprise impact."
However, Karanth stated that tighter performance monitoring and increment structuring will be the results of IT companies' expensive hyper-hiring in 2021 and early 2022.
According to him, the distinction between employees identified as superstars,' 'finishers,' and 'also-rans' has become more distinct and is now used to grade talent and define increment bandwidths.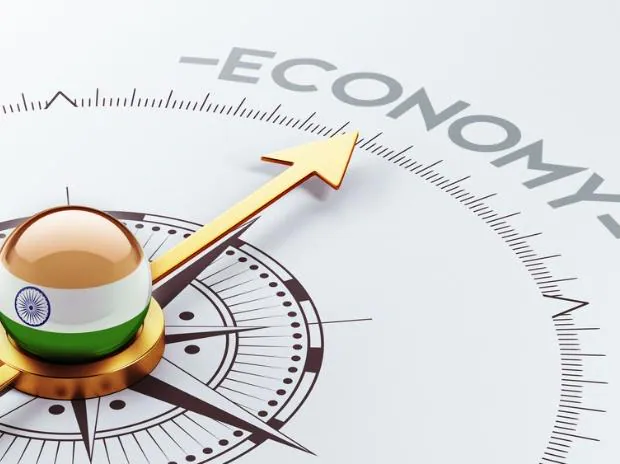 Superstars, who make up 20% of a company, may be eligible for raises of up to 20%, while also-rans may be eligible for raises well below the inflation rate. According to Xpheno, key cohorts in the technology industry, such as services and products, will experience growth between 6 and 11 percent. Karanth stated that with attrition rates still hovering around 20 percent, businesses have reason to focus on retaining their superstars while keeping the finishers' content and making the also-rans feel the pinch.
Vedanta Resources, KPMG India, Tata Power, GlobalLogic, and Tata Projects are among the companies that invest heavily in their workforce and place holistic policies – not just monetary benefits – at the center.
Vedanta Resources
At Vedanta Resources, awards play a crucial role in retaining employees.
Madhu Srivastava, group chief HR officer of Vedanta Resources, told Moneycontrol, "We also provide our high-potential employees with the opportunity to assume elevated roles even if they're only 70 percent prepared."
This year, Vedanta Resources gave all of its recent college graduates stock options. In December, the company introduced a revised companywide car policy that emphasises "purpose at work." In February, forty percent of the employees had been with Vedanta for more than ten years.
Tata Power
Cadre 2.0 is a program at Tata Power that allows its employees to opt for higher qualifications, skills, awareness, and experience. A graduate will receive training to prepare him or her for further study.
Himal Tewari, chief human resources officer of Tata Power, stated, "We evaluate a diploma-holding worker's profile and work experience to determine if they can become an engineer."
The company is working with employees from a variety of academic disciplines to provide them with sector-specific context.
"We've been affected by attrition, but it's not too bad. It remains manageable. This is due to the fact that we have maintained our commitment to employee care over the years," Tewari explained.
KPMG India
KPMG India's talent retention strategy continues to emphasize equipping the workforce with future-ready skills, offering comprehensive rewards and benefits, and fostering a people-centric culture.
The company implemented a new employee value proposition (EVP) that recognizes and reinforces the desires of individuals desiring a meaningful connection to their work.
According to Sunit Sinha, partner and head of people, performance, and culture for KPMG in India, attrition has begun a downward trend as a result of periodic actions taken. Recent developments have further weakened this position.
Tata Projects
Tata Projects is not experiencing a slowdown despite the fact that the market's demand for high-caliber talent remains strong.
Although attrition rates are higher than in previous years, according to the CHRO, they are significantly lower than industry standards. As infrastructure investments remain high and numerous large projects are announced across the nation, he stated that competition for talent is fierce.
This year, Tata Projects plans to implement price increases between 8 and 10 percent.
"We want to maintain market competitiveness. In addition, we are working on numerous incentive programs that are directly tied to the success of businesses and projects," Chandan said.
Chandan stated that the company has moved away from monetary rewards and incentives in favor of long-term career development investments. The emphasis is on retaining critical talent and investing in their long-term development by providing a variety of career growth opportunities, executive leadership education and coaching, and establishing compensation and long-term incentive benchmarks.
Tata Steel
Recently, the organization launched the role/project marketplace to facilitate the internal career mobility of its employees. In addition, expedited promotions are planned for the upcoming fiscal year.
"Tata Steel consistently works on our people's policies to ensure the attraction and retention of talent," an official spokesperson told Moneycontrol. "This is one of the primary reasons we have not experienced an alarming attrition rate in the past two to three years."
In recent years, the company has experienced between 6.8 and 6.9 percent attrition. Approximately 92% of the senior leadership have averaged 22-30 years at Tata Steel.
GlobalLogic
The IT company GlobalLogic, a Hitachi subsidiary, provides employees with opportunities for creativity and innovation.
Through its 13 academies and certification programs, among others, the company strives to ensure that its employees are continually learning about what they love — technology.
Conclusion
"The objective is to retain the best people, and while recent developments may indicate a decrease in numbers, they may not necessarily indicate a decrease in the quality of attrition," said Rajesh Rai, vice president of the people team and head of human resources for India at GlobalLogic